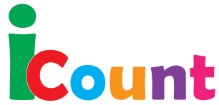 for Teens

(Ages 13 - 17)
Teens can count on First Service to get prepared for a lifetime of financial success! 
Youth Savings and Share Savings Account - only $5 to open!*

Starter Checking** (beginning at age 16)
Stay connected with First Service FCU Mobile apps
Free e-Statements
And more!
Have questions about where to start?
  You can count on your credit union to answer your questions about preparing for your financial future.  We're here for you!  Visit your
neighborhood branch office
to talk to us in person.
*Youth Accounts are available until age 16 and pay dividends on balances greater than $5. At age 16, Youth Accounts are converted to Young Adult Share Savings Accounts.  $25 minimum to open checking.  **All checking services on approved credit. Qualified member co-signer required for Starter Checking and some restrictions may apply.
---
Teen Finances
In the teen years, introduce savings certificates, bonds and securities as investments. You may even want to give your teens a small amount of money and let them choose mutual funds or exchange-traded funds to invest in. Encourage teens to work part-time and help them open a student checking account that has a debit card, mobile access and low or no minimum balance or maintenance fees. Consider downloading a mobile financial app to help them track spending and savings. 
No matter what the age, odds are teens would still rather play computer games than listen to you discuss money. Rather than get discouraged, introduce some fun financial apps and games. The experience they gain through your efforts and a little help from technology will pave the way for a lifetime of financial savvy and success.