One Look....One Place with 1Wallet
One Look…One Place
Get your complete financial picture in one place with 1Wallet:
Sync accounts from other financial institutions
Review your spending and cash flow habits
Establish a 2024 Budget
Monitor your goals to save money
MoneyEdu and 1Wallet work together to help you track your spending, establish a budget and monitor your goals to save you hundreds of dollars each year.
Financial guidance is available in the Money Edu Financial Wellness Center, at Everyday Resources under the Stay Connected tab above.   To access 1Walletand establish your 2024 budget, simply log into your FirstCU Online Account, select the hash mark on your dashboard and go to "Spending Habits".
The Financial Wellness Center and 1Wallet are free financial management tools available at www.firstcu.com. 
Stay In Touch with Text MESSAGes
DON'T MISS OUT! 
Text Messaging is now available to bring you all the latest news about events, contests, specials, and more.  Snap the QR image and return the text you receive to enroll today.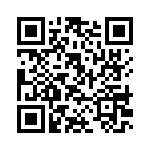 finish your Home Improvement Projects before the snow flies
HOME SWEET HOME
Get Your Projects Completed
If you have home projects that need completed before the snow flies, considered it done with an affordable Home Improvement Loan.  Whether you are thinking about indoor or outdoor upgrades or just general maintenance, a Home Improvement Loan can get your projects finished before winter.
Let's Get Started! 
- Up to $10,000 Available
- 10 Year Repayment Terms
- Fixed Rate
- Low Monthly Payment 
- No Application Fee
8.99% Rate ● 9.28% APR ●
10 Year Repayment Term

Payment example based on a 660 credit score:  a loan of $10,124 including the standard processing fee and repayment terms of 120 months, would have estimated payments of $128.81 monthly with total payments of $15,456.21.
Available for owner-occupied, single-family homes, townhouses, and qualifying condos with a contractor's invoice or material list /receipts for work done.  Refinance opportunities are available to pay off financing by another lender for home improvement work completed within the last six months with proof of prior financing.

Up to two borrowers are allowed to qualify for this loan, both must be on the title and occupy the property.
Apply in any Branch Office
Call (614) 836-0100
Apply Online Anytime
by selecting Apply Today on this page
All loans on approved credit with qualified real estate and income verification.  We suggest you consult your tax advisor about the deductibility of home loan interest.  Property insurance required.  Plans, rates and terms may be changed or withdrawn at any time.  We Do Business in Accordance with the Federal Fair Housing Law and the Equal Credit Opportunity Act.  NMLS #412995
save with LOVE MY CREDIT UNION REWARDS

Members can save everyday on a variety of products and services with Love My Credit Union Rewards. Your First Service membership saves you money through exclusive member-only offers such as:
Savings on Turbo Tax and H&R Block tax assistance
Savings on mobile offerings with Spectrum and Xfinity
Savings on home security, travel, entertainment, amusement parks and much more
Find more savings when you click the link below to Love My Credit Union Rewards
earn $10 for member referrals
Refer a new member and we pay you! 
Members are eligible to earn $10 when their family, friends, or co-workers open a new membership account, plus one other service, with a Member Referral Coupon. Share the benefits of First Service by referring your family, friends and coworkers to open their accounts. 
Discounts on Auto Insurance - Get your Quote Today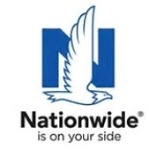 Products underwritten by Nationwide Mutual Insurance Company and Affiliated Companies. Not all Nationwide affiliated companies are mutual companies, and not all Nationwide members are insured by a mutual company.
merchant Processing Gift for you 
Merchant processing services are available for First Service business accounts to save you money and help your business grow!
------------
Pick Your Present
Get a $200 Processing Bonus or $200 for You
This promotion is available for new Merchant's PACT customers who sign a merchant processing agreement by 12/31/2023.
*See disclosure below for details.
-----------
 GET A SOLUTION THAT WORKS FOR YOU
• Offer shipping, curbside pickup, and local no-contact delivery
• Establish and sync your brick and mortar and online store
• Accept ACH, credit, debit, gift card, QR code, EMV, NFC, contactless, mobile, and card-not present payment acceptance
ATTRACT MORE CUSTOMERS
• Offer gift card options
• Personalize messaging on text, email, or in-person receipts
• Build a database of your best customers
LOWER FEES AND FASTER PAYMENT
• No application or setup fees
• Cash discount and surcharge programs available
Features and services are examples only, availability varies based on solution and individual merchant review and consultation. *Subject to the following terms and conditions. Some restrictions and limitations may apply. Promotion available for new Merchant's PACT customers who sign a merchant processing agreement. To be eligible, merchant must: (1) apply for an account and complete promotional addendum (2) be credit approved by 12/31/2023 (3) activate account by submitting a batch of $25 or more in sales within 60 days from approval date or customer will forfeit their $200 bonus. Merchant will receive the $200 either via ACH reimbursement or an Amazon gift card within 30-60 days of account activation. If merchant cancels within 12 months of signing agreement, the merchant will be charged $200 via ACH. Offer not valid with any other offer and subject to change. A monthly minimum charge applies when total transaction fees and per-item charges are less than $15 per month. Offer expires December 31, 2023.
Put Extra cash in your pocket
TAKE CONTROL OF YOUR AUTO LOAN
and enjoy extra cash in your pocket
Whether you are looking for extra cash for traveling, planning for the upcoming holidays, or to payoff bills, your credit union has a solution.  When you refinance your present auto loan from another lender to First Service, you will receive
1% cash back
on the balance transferred up to
$500 plus
enjoy 90 days until your first payment is due!   
Don't Miss This Opportunity to put more money in your pocket!
Fixed Auto Rates

No Application Fee

No Payment the First 90 Days

Up to $500 Cash Back on Your Loan Transfer

Easy to Budget Fixed Payments

No Early Payoff Penalties

Discounted Processing Fee with FirstChoice VIP Checking

 

 

All loans on approved credit with qualified collateral.  This offer does not apply to loans already financed by First Service.  Actual rates may vary based on age of collateral and credit criteria.  A $124 processing fee is discounted to $99 with FirstChoice VIP Checking. No other discounts apply.   Earn $10 per $1,000 cash back up to a maximum of $500 on the balance financed.  Interest will continue to accrue during the 90 days.  Deferred payments may not exceed 90 days.  $5.00 Share Savings Account required for membership with $25 minimum to open checking account.  Federally Insured by NCUA.
CALL TODAY FOR A FREE PAYMENT COMPARISON!
614-836-0100 
CELEBRATE THE HOLIDAYS with a Holiday Helper!
 Enjoy this holiday season even more when you spread the cost over a 12-month repayment plan with a Holiday Helper Loan.  Loan amounts up to $2,500 are now available with fixed monthly payments and a reduced loan processing fee.     
Apply at any Branch Office
Call (614) 836-0100
Apply Online Anytime
Click  "Apply Today" on this page to the right

All loans on approved credit.  Terms may be changed or withdrawn at any time.  Payment example based on a 710 credit score or higher:  maximum $2,599 loan including a discounted $99 processing fee at a 6.49% rate with a 12-month repayment term would have a 13.79% APR and estimated payments of $224.32 monthly with total payments of $2,691.80.  Other payments are also available for lesser loan amounts.
______________________________________________________ 
HOLIDAY SAVINGS FOR YOU
Discounts are now available with a FirstChoice VIP or Platinum Checking account to save you money on shopping, dining, travel, and hotels this holiday season.   For more information on the everyday money-saving benefits available with Checking Plus, select PERSONAL in the headings above, click on Personal Checking and go to Checking Plus.  Federally Insured by NCUA