Celebrate summer with a great vacation
START MAKING PLANS NOW FOR YOUR BEST VACATION EVER!

Vacation Loans Available Up to $2,500
Fixed Low Rate 6.49% with 13.79% APR
12 Month Term
Fixed Monthly Payment
$99 Reduced Processing Fee
Enjoy Travel and Destination Discounts with FirstChoice VIP and Platinum Checking

APPLY NOW
Apply at any Branch Office
Call (614) 836-0100
Apply Online Anytime


by going to 

LENDING

 in the headings above
All loans on approved credit.  Terms may be changed or withdrawn at any time.  Payment example based on a 710 credit score or higher:  maximum $2,500 loan at 6.49% rate with a 12-month repayment term and a $99 processing fee would have a 13.79% APR and monthly  payments of $224.32 with total payments of $2,691.79.  Other payments are available for lesser loan amounts.
Enjoy your summer even more with free e-Services to keep you connected to your accounts.  Go to STAY CONNECTED above  for online and mobile access, all day every day from anywhere you travel.
start your summer home improvements
Start your summer home projects now and make your wishes a reality.
PUT IN A POOL - BUILD A PATIO - ADD AN OUTDOOR KITCHEN - REPLACE SIDING -UPGRADE LANDSCAPING
We have a Home Improvement Loan to get you started on your summer home projects.  
- Up to $10,000 Available
- 10 Year Repayment Terms
- Fixed Rate with a Fixed Monthly Payment
- No Application Fee
8.99% Rate ● 9.28% APR ●
10 Year Repayment Term

Payment example based on a 660 credit score:  a loan of $10,124 including standard processing fee and repayment terms of 120 months, would have a monthly payment of $128.65 and total payments of $15,436.58.
Available for owner-occupied, single-family homes, townhouses, and qualifying condos with a contractor's invoice or material list /receipts for work done.  Refinance opportunities are available to pay off financing by another lender for home improvement work completed within the last six months with proof of prior financing.

Up to two borrowers are allowed to qualify for this loan, both must be on the title and occupy the property.
LET'S GET STARTED
Apply in any Branch Office
Call (614) 836-0100
Apply Online Anytime
by going to LENDING in the headings above
All loans on approved credit with qualified real estate and income verification.  We suggest you consult your tax advisor about the deductibility of home loan interest.  Property insurance required.  Plans, rates and terms may be changed or withdrawn at any time.  We Do Business in Accordance with the Federal Fair Housing Law and the Equal Credit Opportunity Act.  NMLS #412995
save with LOVE MY CREDIT UNION REWARDS

Members can save everyday on a variety of products and services with Love My Credit Union Rewards. Your First Service membership saves you money through exclusive member-only offers such as:
Savings on Turbo Tax and H&R Block tax assistance
Savings on mobile offerings with Spectrum and Xfinity
Savings on home security, travel, entertainment, amusement parks and much more
Find more savings when you click the link below to Love My Credit Union Rewards
Member Referral Rewards pay you
Earn $10 for Member Referrals!
Members are eligible to earn $10 when their family, friends, or co-workers open a new membership account, plus one other service, with a Member Referral Coupon. Share the benefits of First Service by referring your family, friends and coworkers to open their accounts. 
Discounts on Auto Insurance - Get your Quote Today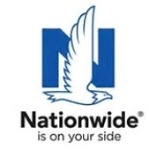 Products underwritten by Nationwide Mutual Insurance Company and Affiliated Companies. Not all Nationwide affiliated companies are mutual companies, and not all Nationwide members are insured by a mutual company.
merchant services lower card processing rate + $200 limited time offer
Sign up for the Merchant Payment Pact Acceptance Program before June 30, 2023 and receive $200 if we cannot match or beat your current card processing rate!*
Credit card acceptance is proven to increase your business' sales volume.  Expand your payment options today - and watch your business grow. 

A Variety of Solutions for Your Business

Mobile, terminal, tablet and POS options

Wireless, 4G/LTE, hotspot
Real-time online reporting
Manage inventory, menus, and employee logins
Lower Fees and Faster Payments
No application or setup fees

No termination fees

Cash discount and surcharge programs available
Next day funding
SIGN UP TODAY!
We want to help grow your business! 
Get started today by contacting Noah Snyder, Branch Operations Manager, direct at 614-920-6306 for additional information or email merchantservices@firstcu.com  

Offer expires June 30, 2023.
Features and services are examples only, availability varies based on solution and individual merchant review and consultation. 
*Subject to the following terms and conditions.  Some restrictions and limitations may apply.  Merchant must process a minimum of $6,500 in monthly credit card sales.  Merchants who are based out of the United States or who have current pricing below standard card organization fees do not quality.  Merchants must provide two months of their most recent statements from their current card processor.  Merchant processing cost comparison based on all merchant services processing charges shown on most recent processor merchant statement, excluding 3rd party fees and equipment costs.  The $200 will come in the form of a Visa or Amazon gift card. Limit one gift card per merchant, regardless of the number of business locations.  Please allow 6 o 8 weeks for your gift card to ship.  Promotion runs until June 30, 2023.
take control of your cards with the 1st CU visa app
 1stCU VISA APP

Take Control of your Visa Credit & Debit Cards
With the 1stCU Visa app, you will receive a transaction notification every time that your First Service credit or debit card is used, which gives you the opportunity to turn your card OFF in the app if you suspect fraud, or if your card is lost or stolen. 
As an added bonus, whether you are traveling or at home, the 1stCU Visa app provides you with access to your balances, transactions and payment capability from anywhere, at any time.

BE SAFE THIS SUMMER!
We urge you to get the free 1stCU Visa app at the App Store or Google Play to make your cards more secure!