Holiday Helper Loans are here
A Holiday Helper Loan will make it easier to plan your holiday shopping and your holiday travels.  Start today to plan for your best holidays ever!
Up to $2,500 
 Low Rate 6.49% 
APR 13.57%
12 Month Repayment Term 

This special offer ends on 12/24/2022 at Noon!
On approved credit. Terms may be changed or withdrawn at any time. Payment example based on a 690 credit score or higher: $2,500 loan at 6.49% rate with 12 months repayment term and a $99 processing fee would have a 13.57% APR and monthly payments of $216.33 with total payments of $2,595.84. 
Apply TODAY
In Person • 614-836-0100 • www.firstcu.com
Refinance and put extra cash in your wallet
This limited-time offer will  put extra cash in your pocket for early holiday specials or to use for things that you may need today.  Simply refinance your present auto loan from another lender to First Service and receive 1% cash back on the balance transferred, up to $500, 
plus
take a break from payments on this loan for 90 days. 
WE MAKE IT EASY TO REFINANCE 
Fixed Rates

No Application Fee 

No Payment for 90 days

1% Cash Back  Up to $500

No Early Payoff Penalties

Easy to Budget Fixed Payments

Discounted Processing Free of only $74 with FirstChoice VIP Checking
This Offer Expires 12/31/2022
On approved credit with qualified collateral.  Actual rates may vary based on age of collateral and credit criteria.  No other discounts apply.  This offer does not apply to loans already financed by First Service.  Earn $10 per $1,000 cash back up to $500 maximum on the balance financed.  Interest will continue to accrue during the 90 days.  Deferred payments may not exceed 90 days. $25 minimum deposit to open FirstChoice VIP Checking .  Federally Insured by NCUA.   
Apply TODAY
In Person • 614-836-0100 • www.firstcu.com
LOVE MY CREDIT UNION REWARDS

Members can save everyday on a variety of products and services with Love My Credit Union Rewards. Your First Service membership saves you money through exclusive member-only offers such as:
Savings on Turbo Tax and H&R Block tax assistance
Savings on mobile offerings with Spectrum and Xfinity
Savings on home security, travel, entertainment, amusement parks and much more
Find more savings when you click the link below to Love My Credit Union Rewards
Shout it out - Referral Rewards
Earn $10 for Member Referrals!
Members are eligible to earn $10 when their family, friends, or co-workers open a new membership account, plus one other service, with a Member Referral Coupon. Share the benefits of First Service by referring your family, friends and coworkers to open their accounts. 
Discounts on Auto Insurance - Get your Quote Today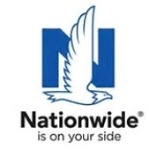 Products underwritten by Nationwide Mutual Insurance Company and Affiliated Companies. Not all Nationwide affiliated companies are mutual companies, and not all Nationwide members are insured by a mutual company.
holiday club account balances
will be made available on october 15th 
to your savings or checking account option 
for your 2022 holiday shopping and travel.
Your Holiday Club will remain open after this transfer for Next year.
 
A Gift For You

If you missed the convenience of saving year-round for this year,  then open a new Holiday Club Account for 2023 during the week of  October 24th to October 29th and receive a complimentary gift. 
Gifts are subject to availability and cannot be mailed.  To increase your holiday savings, withdrawals are not allowed from this account during the year.