Drive Into Spring with No Payments for 90 Days
DRIVE INTO SPRING WITH NO pAYMENTS FOR 90 DAYS when you refinance your auto loan from another lender
PLUS

$100

Cash Reward on Balances Financed Over $10,000  and No Payment for 90 Days
One fixed, monthly payment to fit your budget
Low fixed rate from 2.49% with a 2.850% APR
Repayment terms to 66 months
Reduced processing fee with FirstChoice VIP Checking
No Early Payoff Penalties
Apply Today! Offer expires 5/31/2022
All loans on approved credit with qualified collateral.  Offer does not apply to loans already financed by First Service and current rates, terms and offers are subject to change or withdrawal. Rates may vary according to credit qualifications. $99 loan processing fee reduced to $74 with a FirstChoice Checking Account. No other discounts apply. Other rates and terms may be available. *Payment example based on a credit score of 680 or higher with all other credit qualifications met. $10,099 loan at 2.49% rate with a 66-month repayment term and $99 processing fee, would have a 2.850% APR and a monthly payment of $164.07 with total payments of $10,828.21.  Interest will continue to accrue during the 90 days; deferred payments cannot exceed 90 days.  $5.00 minimum deposit to open a Membership Share Account with $25 minimum to open FirstChoice VIP Checking.  Federally Insured by NCUA
Apply TODAY
In Person • 614-836-0100 • www.firstcu.com
HOME EQUITY LOAN FOR YOUR Spring "TO dO" LIST
Whether you need money for small projects or major improvements, First Service offers an affordable credit line to take the equity in your home and put it to work for you and your family.   With a Home Equity credit line and CheckingPlus account, you have the ability to reach your money and fund your projects quickly and conveniently.
Enjoy a Home Equity Loan built for you....
No out of Pocket Application Fee

No Closing Costs 

No Appraisal Fee

No Annual Fee

Easy Check & Debit Card Access

Potential Tax Benefit
On approved credit.  $300 home equity application fee waived unless line is canceled within 24 months. Variable rate loan. $5,000 minimum advance.  Property insurance required for the life of the loan and must be paid by the borrower.  For current terms, see Rates on this website or call Loan Services at 614-836-0100.  We suggest you consult your tax advisor about the tax deductible benefits of home loan interest.  We Do Business in Accordance with the Federal Fair Housing Law and Equal Credit Opportunity Act.  NMLS #412995  
LOVE MY CREDIT UNION REWARDS

Your First Service Federal Credit Union membership saves you money through exclusive member-only offers through Love My Credit Union Rewards:
Save up to $15 on TurboTax federal products.

Save on SimpliSafe, the #1 expert pick for home security.

Save 30% on premium identity protection from Financial Lock.

Save on car maintenance + get $10 off your first service using CarAdvise.
Shout it out - Referral Rewards!
Earn $10 for Member Referrals!
Members are eligible to earn $10 when their family, friends, or co-workers open a new membership account, plus one other service, with a Member Referral Coupon. Share the benefits of First Service by referring your family, friends and coworkers to open their accounts. 
Discounts on Auto Insurance - Get your Quote Today!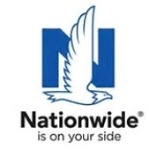 Products underwritten by Nationwide Mutual Insurance Company and Affiliated Companies. Not all Nationwide affiliated companies are mutual companies, and not all Nationwide members are insured by a mutual company.