TAKE CONTROL OF YOUR CARDS with 1stCU VISA
1STCU VISA APP

With the 1stCU Visa App, every time that your First Service VISA credit or debit card is used, you receive a transaction notification which gives you the opportunity to turn your card OFF in the app if you suspect fraud, or if your card is lost or stolen.

BE SAFE!
We urge you to get the 1stCU Visa app in the App Store or Google Play to make your account more secure!
There is no charge for this App. it is free for All First Service credit and debit card users.
SWEETHEART OF A DEAL to save you money
Put more money in your pocket for the things you need today with this Sweetheart of a Deal that includes 1% Cash Back up to $500!
Now is the time to wrap up the bills that you already pay in one convenient monthly payment with a lower fixed rate plus receive 1% cash back, up to $500, on the amount financed by First Service from another lender.
ONE PAYMENT CONVENIENCE
Fixed Rate
Fixed Monthly Payment to Fit Your Budget
1% Cash Back up to $500
60 Days to First Payment
Repayment Terms to 60 Months
Reduced Processing Fee of $99 with FirstChoice VIP Checking
No Early Payment Penalties

It's Easy! APPLY TODAY   
Just select "LENDING" under the headings above to apply online anytime •
IN PERSON at any branch office • BY PHONE at 614-836-0100
WE MAKE IT EASY!  For payment calculations, go to the "STAY CONNECTED" heading above and select Financial Calculators where you will find an array of free financial calculators or call 614-836-0100 for assistance.

All loans on approved credit.  This offer does not apply to loans already financed by First Service and is subject to change or withdrawal after 2/28/2023.  Other rates and terms may be available.  Rate may vary according to credit qualifications.  $10 per $1,000 cash back up to $500 based on amount financed. 

Payment example based on 710 credit score:  $10,000 loan for a 60 month term with a $99 loan processing fee would have a monthly payment of $21.03 per thousand dollars borrowed with an interest rate of 8.99% and APR of 9.41%.  Interest will continue to accrue during the 60 days and deferred payments may not exceed 60 days. 
$5 minimum to open a Membership Share Savings Account with $25 minimum to open FirstChoice VIP Checking.  Federally Insured by NCUA.
apply for a $2,000 first service foundation scholarship
If you are graduating from high school in 2023 and plan to attend college during the 2023-2024 academic year, you are invited to apply for a $2,000 First Service Foundation scholarship.
It's Easy to Apply
.
Simply pick up an application at any branch office today or find it under First Service Foundation in "ABOUT US" above.
 Please review the guidelines carefully and fully complete the eligibility information on the application.
The deadline for receipt of the application is Saturday, April 29, 2023 with two scholarships being awarded this year.
The completed application and information
requested may be delivered to any branch office or mailed to:
First Service Federal Credit Union,
Scholarship Committee,
100 Main Street, Groveport, OH 43125
LOVE MY CREDIT UNION REWARDS

Members can save everyday on a variety of products and services with Love My Credit Union Rewards. Your First Service membership saves you money through exclusive member-only offers such as:
Savings on Turbo Tax and H&R Block tax assistance
Savings on mobile offerings with Spectrum and Xfinity
Savings on home security, travel, entertainment, amusement parks and much more
Find more savings when you click the link below to Love My Credit Union Rewards
Shout it out - Member Referral Rewards
Earn $10 for Member Referrals!
Members are eligible to earn $10 when their family, friends, or co-workers open a new membership account, plus one other service, with a Member Referral Coupon. Share the benefits of First Service by referring your family, friends and coworkers to open their accounts. 
Discounts on Auto Insurance - Get your Quote Today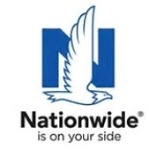 Products underwritten by Nationwide Mutual Insurance Company and Affiliated Companies. Not all Nationwide affiliated companies are mutual companies, and not all Nationwide members are insured by a mutual company.
Kick Off 2023 with FREE Equipment for your business*
Sign up for tHE merchant payment Pact acceptance program BEFORE mARCH 31,2023 and get your processing solution for FREE!  Solutions are valued between $75 to $1,500.  
Credit card acceptance is proven to increase your business' sales volume.  Expand your payment options today - and watch your business grow. 

PICK A SOLUTION THAT WORKS FOR YOU
Mobile, terminal, tablet, and POS solutions are all available
Wireless, 4G/LTE, hotspot
ACH, credit, debit, gift card, QR code, EMV, NFC, contactless, mobile and card-not-present payment acceptance
CUSTOMIZABLE AND EASY TO USE
No application or set up fees

Manage inventory, menus, and employee logins
Sync sales and locations into one account
SIGN UP TODAY!
We want to help grow your business! 
Get started today by contacting Noah Snyder, Branch Operations Manager, direct at 614-920-6306 for additional information
or email merchantservices@firstcu.com  

Offer expires March 31, 2023.
*Terms and Conditions: Promotion available for new Merchant's PACT customers who sign a merchant processing agreement. Equipment options vary based on annual processing volume. Processing
statements required. Limited equipment options available if statement is not provided. Equipment features and functionality vary based on device. Accounts are subject to approval, including credit
approval. Selecting a Merchant's PACT point-of-sale solution does not convey or guarantee approval. Equipment is shipped after the application is approved. To be eligible, merchant must: (1) apply for an
account (2) be credit approved by 3/31/2023 (3) activate account by submitting a batch of $25 or more in sales within 60 days from approval date or customer will be charged for equipment. A monthly
minimum charge applies when total transaction fees and per-item charges are less than $25 per month. Offer not valid with any other offer and subject to change without notice. Requires a 3-year
contract, early termination fees apply. Standard rates and fees apply. All other terms and conditions apply.